Over
1,000,000
Players Worldwide
More Than
20,000,000
Matches Played
Single Player
Online Matchmaking
Training & Mini-Games
Player Feedback

Seriously Amazing
This game has been life changing for me. The physics are incredibly accurate. The game play is non stop. The developer cares about quality and his user base...

I fell through the "table"
This is the first VR review I've done and I've had the Oculus 2 since launch day. I am a big VR fan and this is by far the most fun I have had in any VR games. I still can't quite grasp how it feels so real...

Unbelievably Realistic!
I am a 56 year old woman who has always loved table tennis but lack the space for a table. Thus, why I bought an Oculus! This game is so incredibly well developed and so lifelike. I am getting an incredible workout...

5000+ 5 star reviews
MORE REVIEWS ON OCULUS.COM
We're

Recruiting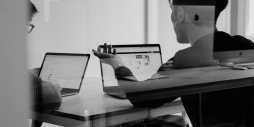 We are obsessed with building the most realistic Table Tennis simulator the world has ever seen. Beyond that we are exploring expansion into a number of other unannounced titles and we love building games with a healthy and engaged community. We have built a team with a deep technical skill set that values creative problem solving and pushing the quality boundaries of VR.
For Fun Labs is fully remote within the US and we provide many great benefits, check out our careers page for more information about our opportunities and benefits.
Learn more